Step 2 – FutureProof Home Audit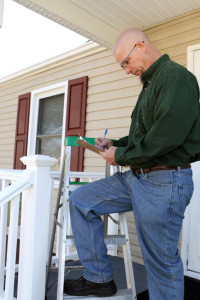 In Step 2, we recommend that you have your home audited by a trained FutureProof Home Auditor.
Why get a Home Audit?
Every home is different. When was it built? What materials were used in the construction? How well is it insulated? Is it air tight, or leaky? How is it heated and cooled? How old are your appliances, your furnace and your air conditioner? Have any upgrades already been made?
To answer these questions, you need the help of an expert. Our FutureProof Home Auditors are trained professionals who can figure out the right plan for your home.
What is a FutureProof Home Audit?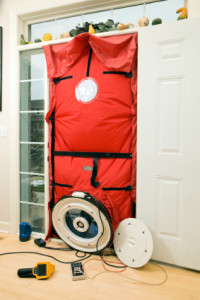 Your home auditor will complete a comprehensive assessment of your home, evaluating the factors that impact your day-to-day energy and water consumption. They will take measurements throughout your homes, and tabulate the specifics of your home. They will complete a blower door test to measure how air tight your home is.
The measurement is just the first step. All the attributes of your home will be entered into a computer model that will help us make a very accurate prediction of your potential energy and water savings. Then your auditor will make specific recommendations regarding the biggest opportunities to reduce your energy and water consumption.
To book your FutureProof home audit email us at pfpaudit@projectfutureproof.com
How Much Does an Audit Cost?
We recommend a pre-audit ($350) to help you develop your FutureProofing plan and to estimate your potential savings.  Depending on the specific recommendations for your home, you may also want to complete a post-audit ($250) to measure your results.
Even If You Have to Borrow $, the Retrofits Pay for Themselves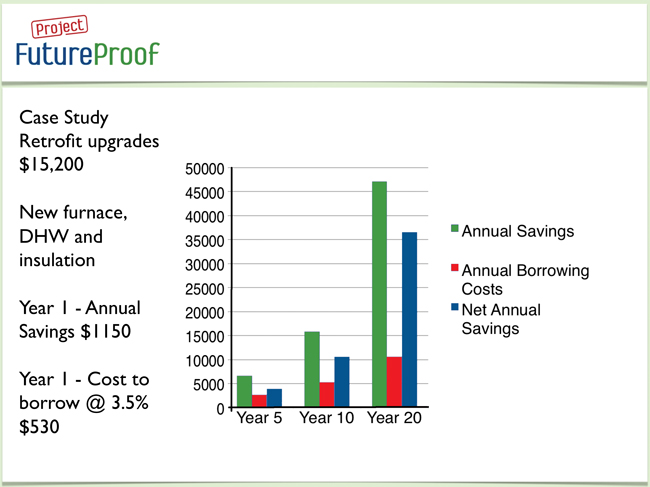 Sign Up for Better Builder Magazine
---
Our Blog
---