Step 6 – Measure Your Results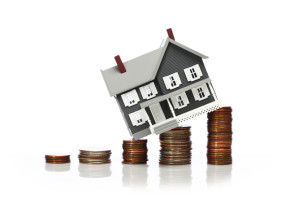 This is where the real fun begins. It's time to measure your savings.
Step 1 – Follow-up Audit
If you had a Home Audit to start your FutureProofing journey, it's time for the follow-up Audit. Your Home Auditor will return and complete a full assessment of the changes made to your home. Armed with an updated data model for your home, they will provide a more accurate estimate of the Energy & Water savings you can anticipate.
Order you Follow-up Audit by emailing us at pfpaudit@projectfutureproof.com
Step 2 – Track Your Savings
Understanding your savings is easy.  Your follow-up audit report will provide an anticipated percentage annual savings for both Energy & Water.  On a percentage basis, you should save this percent every year.
Your Historical Energy & Water Consumption
The amount of Energy & Water consumed by your home, and the cost, is summarized in the receipts you get from your utility providers. Collect your utility bills for the last few years.  Because consumption is directly linked to outside temperatures, it's important for you to record how much you consumed and spent each month. Some utilities provide online access to your home's consumption data, making it easier to understand your historical usage and costs.
Every home will have bills for Electricity and Water.  Depending on how you heat your home and hot water, you may also have bills for Fuel Oil, Natural Gas or Propane.
Your Actual Savings
After your home has been FutureProofed, your consumption of Energy & Water will be lower.
There are two important things you should track:
Consumption of Energy & Water:  The amount of Energy & Water your home consumes on a monthly basis.  It's best if you track consumption for each utility separately.
Total Cost of Energy & Water:  Track the total monthly cost of Energy & Water for your home.
You should track your results versus what you used historically, and against what was predicted for your FutureProofed home.
What if I'm not Achieving What Was Predicted?
If you're not achieving the savings you expected, there may be a number of reasons why.  You need to consider your lifestyle habits and also review how you are using your equipment usage and maintenance.
Your Lifestyle
Are you taking full advantage of the investments you've made? We've heard stories of people who take longer showers after putting in a low flow shower head. This will defeat the purpose and could offset any savings you might see. It's important to understand your habits to make sure you're getting the most from each of the changes in your home.
To learn more about how you can change your habits to maximize your savings, we recommend you use information on this website:
Equipment Settings
Are you taking advantage of programmable thermostats?  Are you keeping your home too hot in the summer or too cold in the winter. If you have an HRV, is it properly balanced?  It's important for you to understand how the best settings for your equipment to minimize consumption and maximize your savings.
Equipment Maintenance
Simple things like keeping your furnace filter clean can have a big impact on your savings.  Also, the major equipment in your home may require periodical maintenance. Ask your installer about arranging an annual maintenance program to make sure you are getting the most from your equipment.
Sign Up for Better Builder Magazine
---
Our Blog
---