FutureProof Your Home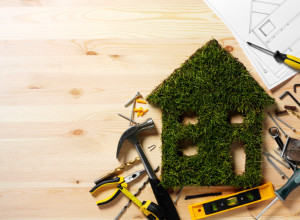 It's time to turn your plan into action and FutureProof your home. In this stage your renovator, contractor and installers will transform your home to be more Energy & Water efficient. Although this work will be largely out of your hands you can use this time wisely to learn about the important changes being made to your home.
Learning about Your FutureProofed Home
During the stage there are number of things you should think about.
First, what new systems are being installed in your home? Take the time to understand how they work and how you can get the most savings from your investment. When homeowners don't achieve their objectives it's because they aren't using their new systems properly.
User Manuals – Make sure you get user manuals for new equipment installed in your home
Ask Questions – Don't be afraid to ask questions about how to use your new equipment
Maintenance – Understand any ongoing maintenance and make sure to mark your calendar
When this stage is completed, you will be the owner of a newly FutureProofed home. You will start saving money immediately as your home uses less Energy & Water. Your now ready to move to Stage VI, Measure Your Results
Sign Up for Better Builder Magazine
---
Our Blog
---